Looking for a Sydney dentist? Look no further than Cosmetique Dental!
Our clinic is an esteemed dental practice which provides top-notch dental care in the vibrant city of Sydney. We commit to offer the finest dental treatments in a compassionate manner all at an affordable price point.
We are well-equipped with modern and up-to-date technology, used by our well-trained dentist Sydney to ensure your oral health and well-being. 
At our Sydney dental clinic, our philosophy revolves in delivering excellent dental care to each of our patients that we serve.
We commit to helping you achieve and maintain a healthy and beautiful smile because we believe that oral health plays a crucial role in one's overall well-being.
With our team of highly dedicated and skilled dentists, we strive to provide personalised care tailored to your unique needs and concerns.
Our team understands that dental care should be accessible to everyone. With this, we structured our services to be affordable without compromising on quality.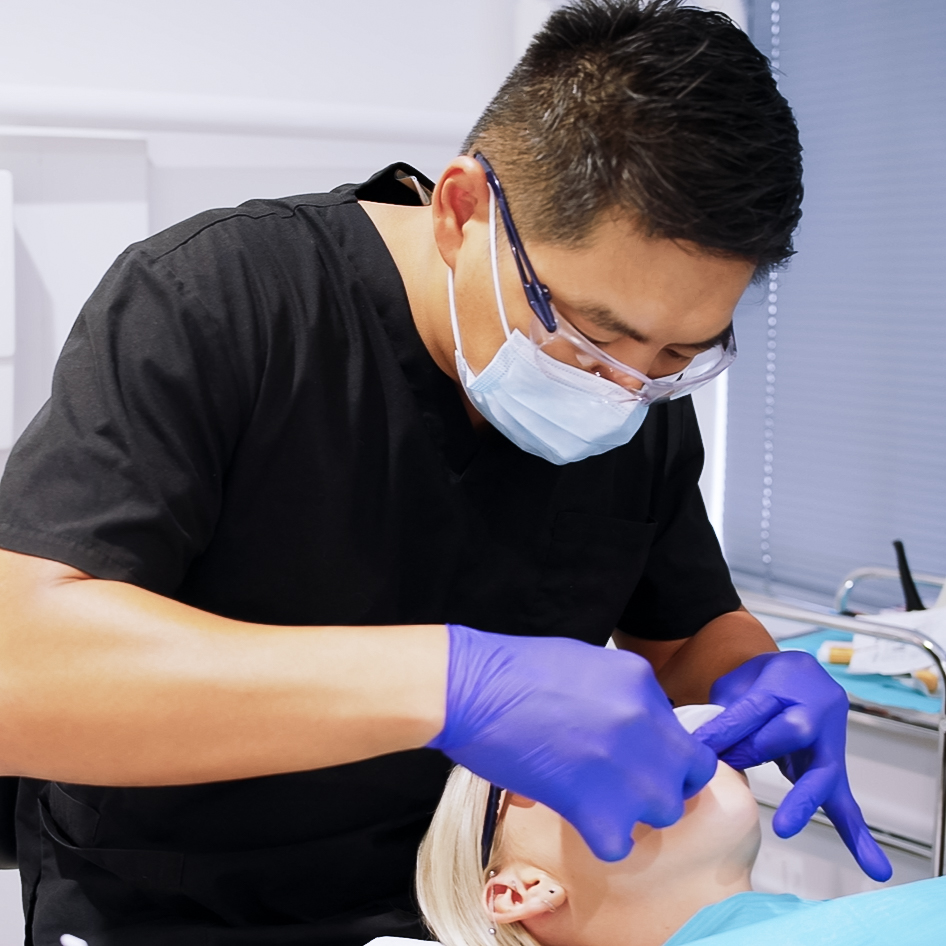 We would love to be a part of this collaborative process with you and design your perfect smile
We offer a wide range of dental services including general dentistry, cosmetic dentistry, orthodontics, and implants.
Whether you need a routine check-up or a more complex procedure, we have the expertise to help you achieve optimal oral health.
Our general dentistry services include teeth cleaning, emergency treatments, dental fillings and restorations, root canal treatment, dental crown and bridges.
For preventive dentistry, consultations, taking of radiographs, and fluoride treatment can be done.
Cosmetic dentistry procedures offered in our clinic are Invisalign, teeth whitening, gum lift, and dental veneers.
We are also a provider of dental implants. In case you need additional surgical procedures prior to dental implant placement, we offer bone grafting and gingival grafting procedures as well.
We are pleased to offer a range of dental packages as part of our goal to provide affordable and quality dental treatments. These packages include services such as dental crowns, veneers, dental implants, Invisalign, and teeth whitening.
Whether you require a cosmetic enhancement, restorative treatment, or orthodontic solution, our comprehensive packages are designed to meet your specific requirements. Our skilled dental team will work closely with you to create a customised treatment plan that aligns with your goals.
As a preferred provider for health funds in Australia, including Medibank Private and BUPA, we strive to make dental care more accessible and affordable for our patients.
This recognition means that if you are a member of these health funds, you can enjoy additional benefits, such as reduced out-of-pocket expenses for certain treatments. We work closely with these health funds to ensure that you receive the best possible dental care while maximising your insurance benefits.
To provide you with the highest standard of dental care, we have invested in modern technology and equipment. Our clinic is equipped with cutting-edge dental technology, enabling us to deliver accurate diagnoses, precise treatments, and enhanced patient comfort.
Moreover, our dentists possess extensive experience and stay up to date with the latest advancements in the field of dentistry. With their expertise and skill, you can trust that you are in safe hands at our Sydney dental clinics.