Teeth cleaning in Sydney is the key to good oral health. When one routinely visits the dentist for a check-up and tooth cleaning, dental diseases or problems can be prevented.
It will also allow the dentist Sydney to assess the condition of your teeth and surrounding structures and list all the procedures needed to be done to restore your oral health.
Dentist teeth cleaning is the removal of plaque on the surface of your teeth. This is done to prevent bacteria from causing gum diseases and cavities in your teeth.
Dental cleaning or dental scale and clean is done to eliminate soft and hard deposits that had clung on your teeth for a long time. It is done by a dentist or dental hygienist.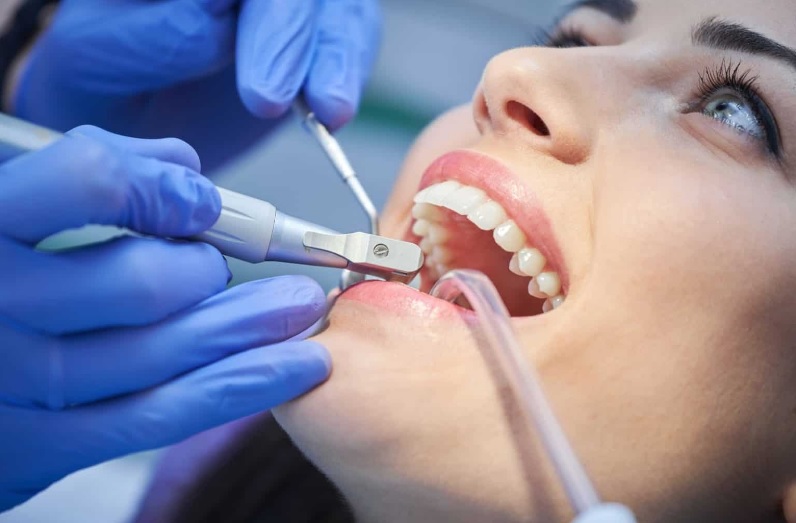 This is a non-surgical and routine procedure which varies in duration, and it will depend on the condition of your teeth and gums. It is common for dentists to recommend twice-a-year visit to achieve optimal oral health. But if you have signs of periodontal or gum disease, the dentist may require more frequent visits for your case. 
During your dental visit, the first procedure that will be done is a checkup of your teeth which may include taking of x-rays to check your bone level. Once the dentist has assessed the state of your oral health, teeth cleaning will be done.
The dentist will use special tools to remove plaque and tartar from above and below your gum line. After that, your teeth will be polished to remove surface stains and to smoothen the teeth.
Once the procedure is done, dental advice suited for your oral condition will be provided to improve your oral hygiene routine at home. If you are diagnosed with a gum or periodontal disease, deep cleaning may be recommended for you. If you have extensive periodontal problem, then we might need to refer you to a specialist for better oral care.