A smile can create a lasting impression on everyone you meet. It is the best accessory anyone can wear.
If you are not satisfied with your current smile and set of teeth, cosmetic dentists can help you achieve your dream smile. Sydney dentist focus on improving the appearance of your teeth and gums and transforming them into the perfect fit for you. 
There are several cosmetic dentistry procedures available in Cosmetique Dental. Gum lifts, orthodontic treatment (Invisalign), veneers, and teeth whitening are offered by our best dentist Sydney.
Teeth whitening is an effective procedure that can remove extrinsic stains caused by coffee, tea, wine, or nicotine. This procedure involves the application of bleaching agent to the teeth and a blue light to activate it.
In our clinic, in-office and take-home teeth whitening are your options. In-office whitening provides an instant result within 1 hour, while take-home whitening offers you great convenience at the comfort of your home.
Both techniques will result in a whiter and brighter smile. The effect of teeth whitening varies from person to person, and it will also depend on the intensity of your teeth's discolouration.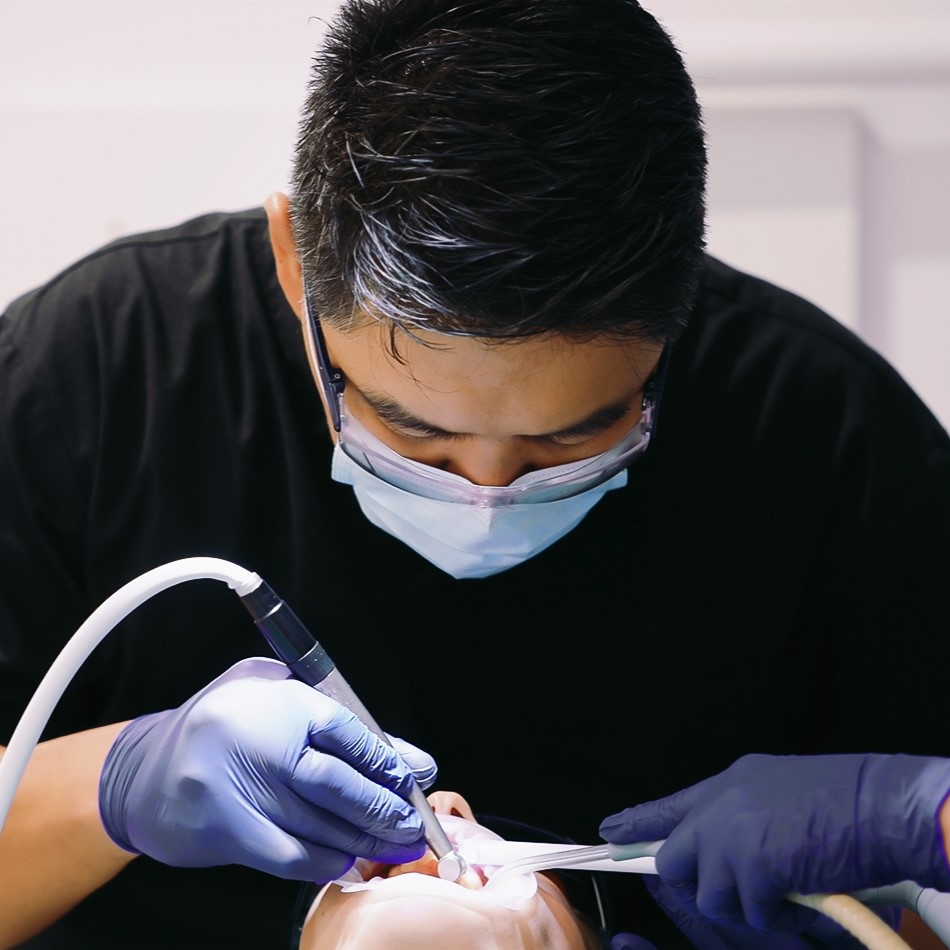 Dental veneers are thin shells made up of resin or porcelain that are cemented on the front part of your teeth. They can correct a variety of dental problems including chipped, cracked, stained, or even gapped teeth.
They are custom-made to fit your profile and they can last for a long time given with proper care. They are colour-matched to your natural teeth and are stain-resistant. They provide a more lasting effect on the appearance of your teeth, but it requires several dental visits before the cementation of dental veneers.
Another procedure offered by cosmetic dentist Sydney is orthodontic treatment. There are two types of braces: traditional and clear. Clear aligners or Invisalign enhance the appearance of your teeth through straightening and aligning them.
They are also custom-made and gradually shift the teeth into their proper position. They are usually invisible or clear, so it will not be noticeable unlike traditional braces. Invisalign can also correct your bite and provide you with a more balanced occlusion, thus enhancing your smile.
For those who are struggling with gummy smile, or a condition where too much gum tissue is visible when a person smiles, gum lift can be the treatment of choice for you.
Gum lift is also known as gum contouring or gingivectomy. It involves removal of excess gum tissue to reveal more of the tooth's surface. It is done in a single visit and the results can be seen within the day.
Your cosmetic dentist will use a scalpel or laser to remove the gum tissue and reshape the gum line. This is done under local anaesthesia, so there will be little to no discomfort during the procedure. 
There are many cosmetic dentistry procedures offered by dentist near me in Sydney. Our dentist Sydney in Cosmetique Dental will provide you several treatment options tailored for your needs.  With proper treatment planning and patient's cooperation, you can achieve the smile of your dreams in no time.