Invisalign is a revolutionary orthodontic treatment that uses clear aligners to straighten teeth. It is a great alternative to traditional braces, especially for adults who want to improve their smiles without the discomfort and self-consciousness associated with metal braces.
If you're looking for the best Invisalign Sydney, you've come to the right place as we are a Platinum Elite Invisalign provider.
Our Invisalign process here at Cosmetique Dental starts with a comprehensive and personalised consultation. During the treatment, we will be with you every step of the way, ensuring your teeth moved as planned.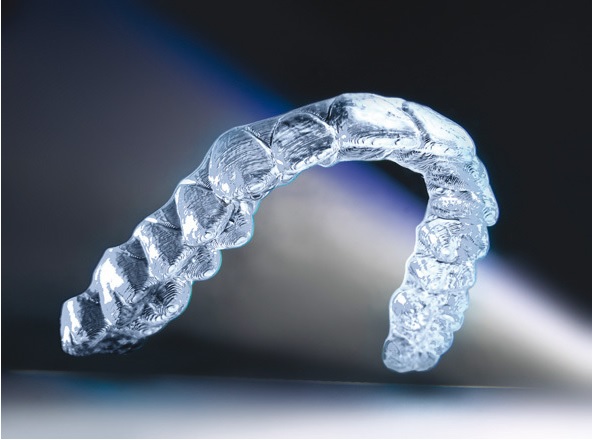 What is Invisalign?
Invisalign Sydney is an orthodontic treatment that uses a series of clear, removable aligners to straighten teeth. The aligners are custom-made for each patient using 3D imaging technology to ensure a perfect fit.
How does Invisalign work?
Invisalign works by gradually shifting your teeth into the desired position using a series of aligners. Each aligner is worn for about two weeks and is then replaced with the next one in the series.
The aligners apply gentle pressure to your teeth to move them into the desired position. Treatment time varies depending on the severity of the case, but on average, it takes between 12 and 18 months.
What are the benefits of Invisalign?
One of the main benefits of Invisalign is that the aligners are virtually invisible. This means that you can straighten your teeth without anyone knowing you are wearing invisible braces. Invisalign aligners are also removable, which makes it easy to brush and floss your teeth and eat your favourite foods.
Invisalign is also more comfortable than traditional braces as there are no wires or brackets to irritate your mouth. The aligners are made of a smooth plastic material that is comfortable to wear.
Where can I get Invisalign in Sydney?
There are many Invisalign near me that offer Invisalign treatment. It is important to choose a clinic that is experienced in this treatment and has a good reputation. It is also a good idea to schedule a consultation to discuss your options and get an estimate of the Invisalign cost.
If you're interested in Invisalign Sydney, we invite you to schedule a consultation with us. During your consultation, we can answer any questions you may have, assess your dental needs, and create a treatment plan that's right for you.
Invisalign braces is a great alternative to traditional braces for anyone looking to improve their smile. Choose Cosmetique Dental for your Invisalign needs, and let us help you achieve the beautiful, confident smile you deserve.