A flawless Hollywood smile is what many individuals aspire to achieve. And with advancements in cosmetic and restorative dentistry, this dream is more attainable than ever.
If you're in Sydney and wants to transform your smile, Cosmetique Dental can provide you with a smile makeover that you surely deserve. 
One way to achieve a smile makeover in Sydney is through cosmetic dentistry. A smile makeover is a multi-process that involves procedures tailored for everyone's needs and wants. It does not only focus on restoring the function of your teeth but also creating a harmonious and radiant smile.
Our cosmetic dentists Sydney are skilled and trained to help you achieve your desired Hollywood smile. Our Sydney dentists strive to provide the best quality service fit for your condition and goals. 
Although there is not one-size-fits-all solution to a smile makeover, we take time to assess your oral health, including your dentition, facial features, and personal preferences before we recommend any procedures. 
Our clinic offers aesthetic dentistry procedures from professional teeth whitening, gum contouring, orthodontic treatment, and dental veneers. We utilise CAD/CAM machine and modern techniques to craft a perfect smile that fits your natural beauty.
With this, we do not only restore your teeth's function but also restore your confidence and self-esteem in smiling, to further improve your quality of life.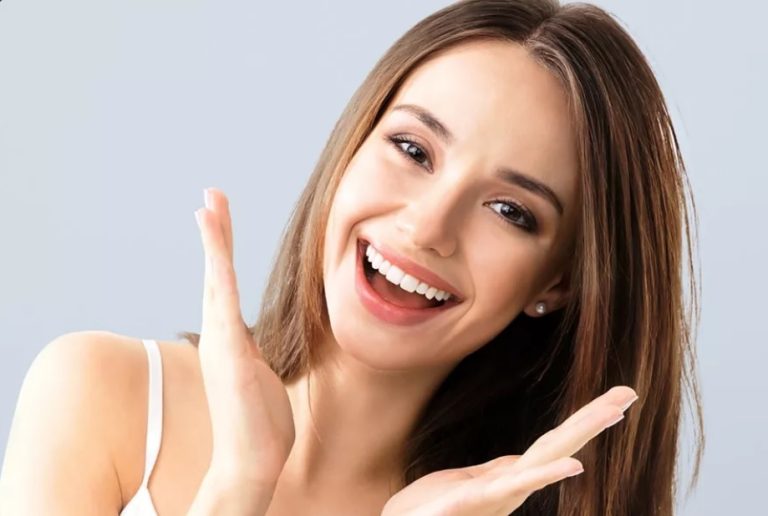 The Process for Smile Makeover Sydney
1. Initial Consultation
During this session, we'll discuss your goals and concerns and conduct a comprehensive examination of your oral health to create a customised treatment plan.
2. Customised Treatment Plan
We will then provide a series of procedures that will help you achieve your desired results. This will be subject for your approval before commencement. 
3. Cosmetic Dentistry Procedures
The heart of smile makeover is to carry out the treatment plan. Our team will ensure that minimal discomfort will be felt throughout the procedure and ensure fast recovery time. 
The procedures may include:
This procedure involves creating thin shells made of porcelain or resin to place on the front surface of your teeth. This can greatly improve the appearance of your teeth to make them look symmetrical and straight. 
Bleaching agents are used to lighten the shade of your teeth, effectively removing discolouration and stains.
These aligners are used for orthodontic treatment to straighten your teeth in a more discreet manner compared to traditional braces. 
For patients who aim to correct uneven gum line, this procedure is best done create a balanced smile by just reshaping the gum.
4. Maintenance
To maintain your new and radiant smile, proper oral hygiene practices and regular check-ups should be made. Your cosmetic dentist Sydney will provide guidance and instructions to preserve the brilliance of your new smile. 
Smile makeover in Sydney is your journey to unveil the best version of your smile. With the help of our skilled cosmetic dentists, you now can achieve a Hollywood smile that reflects your true personality. Your journey in achieving the smile of your dreams starts with Cosmetique Dental.  
Click the button below to see the results of our Smile Makeovers.