Teeth implants in Sydney are a very popular and effective treatment for missing teeth. They can improve one's dental health and restore one's confidence in smiling.
A tooth implant is commonly made up of titanium and is surgically placed into the jawbone for osseointegration. A dental implant acts as an artificial root and provides stability and strength for your tooth replacement. 
Dental implants Sydney involves a procedure with several steps. Although the placement of implant dental is done in one sitting, its survival and integration must be monitored for 6 months.
The first step in dental implant procedure is assessment and evaluation. Our dentist will check if you are a good candidate for dental implants.
This will involve taking a series of x-rays or other imaging techniques to assess the condition of your jawbone, gums, and existing teeth. If your oral health qualifies for these standards, we will discuss the remaining procedures and the possible outcomes of the dental implant.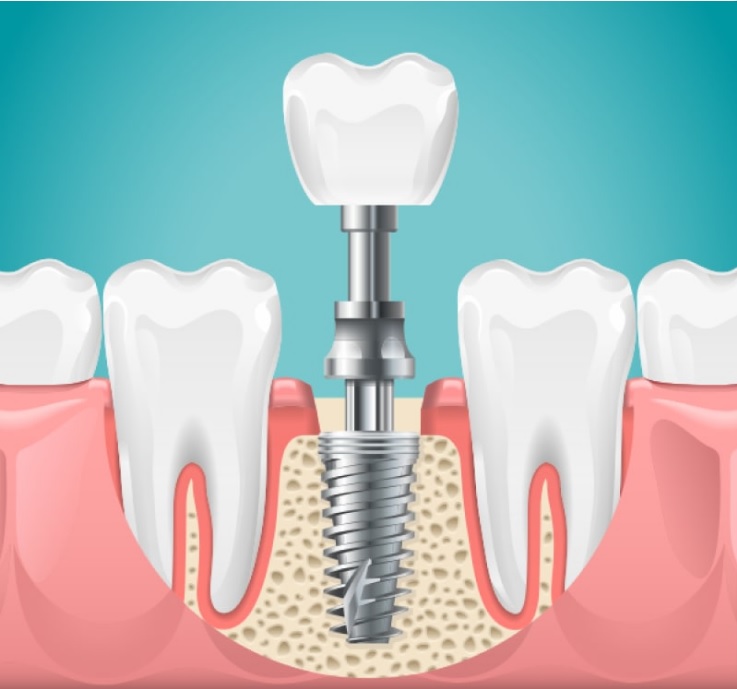 Local anaesthesia is used when placing a dental implant. For extremely anxious patients, or for those who need 2 or more implants, you can request general anaesthesia which will be administered by an anaesthesiologist.
The procedure will include gum incision to access the jawbone. The implant is then placed into the bone and allowed to settle for several weeks.
Typically, we must wait for 6 months to check if the dental implant is fused into the bone. Once it has fused, an abutment connector is attached to the implant.
This will serve as the connection between the implant and the tooth replacement. This tooth replacement is custom-made to mimic the shape, size, and colour of the rest of your natural teeth. They are typically made of porcelain, resin, or zirconia for durability. 
If you are interested in getting a tooth replacement, Cosmetique Dental offers dental implants near me. Teeth implants are an excellent choice for people who lost several teeth due to decay or trauma. They provide long-lasting tooth replacement solutions without worrying about durability and stability.