Dental implants have gained massive popularity in recent years due to its durability and natural-looking appearance. They are a popular option nowadays for people who have lost one or more teeth due to decay, injury, or other reasons.
Tooth implant has been an integral innovation in modern dentistry with regards to treatment of partially or completely edentulous patients. Teeth implants can offer a long-term solution for missing teeth while maintaining optimal comfort, function, and aesthetics.
Dental implants near me are typically made from titanium material, which is biocompatible and well-accepted by the body.  A tooth implant allows itself to fuse with the jawbone, which then provides a stable foundation for the denture or tooth replacement. This is one of the reasons why an implant dental is favoured more than conventional dentures.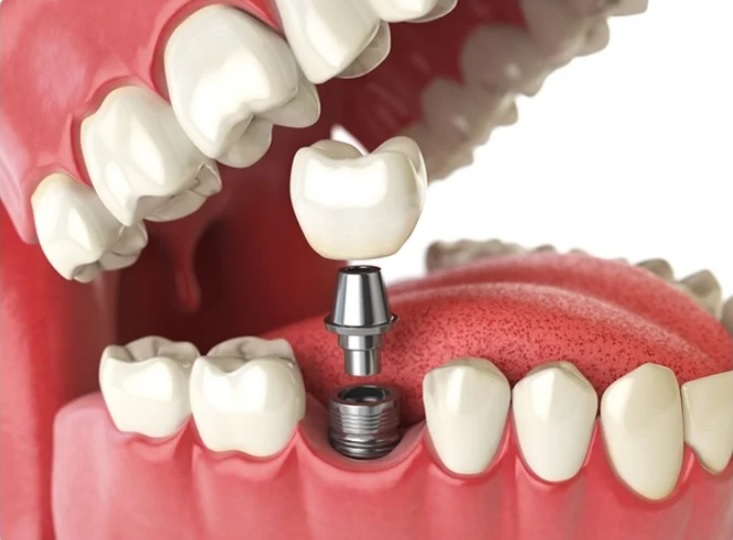 There are several advantages of tooth implant:
Teeth implants have a variety of shapes and sizes. Your dentist who provides dental implant Sydney will work with you to find the shade of your adjacent teeth and pick the right size that will fit the gap of your teeth.
Since dental implants are anchored into your jaw, you can bite normally without worrying if dentures will become unstable or fractured.
Carefully planned dental treatment will allow higher survival rate of the restoration as compared to conventional ones.
As other dental restoration requires trimming down adjacent teeth to fit bridgework, a dental implant doesn't need this step because the denture or teeth restoration is directly anchored into the screw.
Once a tooth is removed into its socket, bone resorption happens as it lacks stimulation. If a tooth implant is placed within the socket, it can maintain bone integrity and prevent bone loss.
While tooth implant in Sydney gains rising popularity over the years, it should be noted that not everyone is suited for its use. Proper treatment planning and examination should be done prior to its placement to ensure the tooth implant's survival and success rate.