At Cosmetique Dental, tooth crown cost is at $1,650 each. We offer the best convenience at this tooth crown price. 
At our clinic, we ensure a 1-day dental crown visit, thus saving time and effort for every patient. This applies for CAD/CAM ceramic crowns.
Using the latest dental technology, we can provide a tooth crown on the same day as the visit, compared to normal 2-3 dental appointments. These fabricated crowns are very durable and of high quality as they are made and calibrated by our master ceramists.
Another advantage is, there will be no need for you to wear temporary crowns anymore.
How much does a crown cost?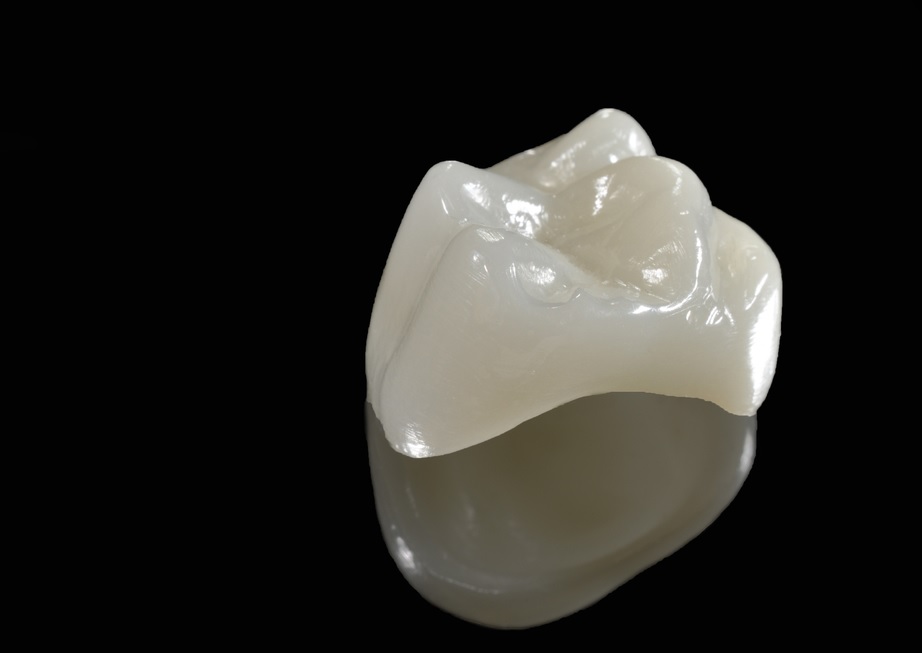 Ivoclar Vivadent Ceramic Crown
This dental crown cost Sydney is at $1,650. This is done in 1 or 2 visits depending on your case, as ceramic requires furnacing/baking which requires time.
They are highly aesthetic, as they mimic the natural shade and appearance of the teeth. This is indicated in any type of tooth. It is very durable and can last a long time.
This dental crown cost is at $1,795. This is done in 2 visits, as zirconia requires a sintering process to create a solid and dense material.
This is less frequently used in anterior or front teeth, but its appearance is still aesthetically acceptable. In terms of strength, this is the most durable and is usually indicated in areas where high force is required. 
Porcelain-fused to Metal Crown
This tooth crown cost Sydney is at $1,795. This is also aesthetically acceptable and requires 2 visits since porcelain needs to undergo sintering process.
The metal enforcement on the inside of the crown provides a solid backing for prevention of cracks. 
This crown tooth has the most superior strength due to its total metal construction. It can last for decades and is usually indicated in molar or back teeth regions.
Our CEREC, single-visit ceramic crown is one of the popular crown options in our dental clinic. The advanced technology we have in our dental clinic allows us to fabricate this crown on the same day as the appointment.
This utilises CAD/CAM technology to scan a tooth, design its anatomy and appearance, and process it with a high-precision milling machine. This process is now widely used in dental laboratories as it produces a very accurate fit and esthetically pleasing restorations.
Another good advantage of this machine is that the patient can be involved in designing the dental crown. 
At $1,650 cost of dental crown (ceramic crown), 5-year limited warranty is bundled in this package. There are key conditions for this 5-year warranty: 
Patient must present his/her receipt. 

Has been consistent on routine check-up and cleaning twice a year at any of our dental clinics.
It should be noted that this warranty would cover a free replacement only if the restoration fractured due to mechanical fault. However, it does not include trauma/accident, dental decays, gum diseases, and the need for root canal treatment otherwise recommended by our dentist prior to the fabrication of the crown.