Tooth crown cost at Cosmetique Dental starts at $1,650 each. Our clinic offers 1 Visit Dental Crown Procedure which provides excellent convenience to every patient.
With the use of our advanced technology (CAD/CAM), we can process a dental crown to be fitted in a single visit.
These dental crowns are of high quality since they are fabricated by our resident dentists. Our 1-day visit dental crown is available only to ceramic crowns.
This is also packaged with a 5-year warranty provided that the patient has kept the receipt and consistently attends the 6-month dental checkup and cleaning.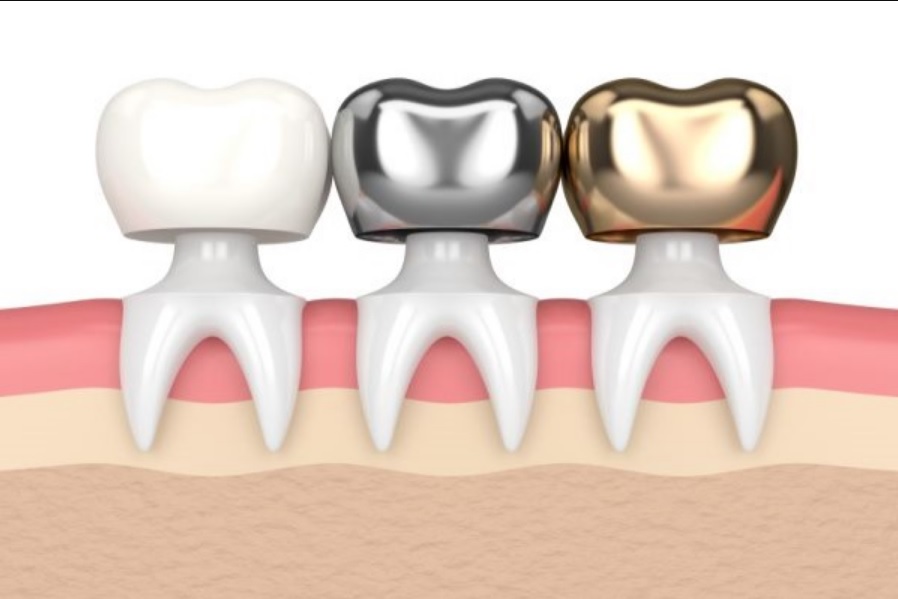 How much is a crown tooth?
A tooth crown price depends on the type of material to be used.
Ivoclar Vivadent Emax Ceramic Crown
This is priced at $1,650. This is done in 2 visits and additional layering will require an additional $100 of charge.
Teeth crowns cost using this material is $1,795 each. This material is the strongest of all and is most used for back or molar teeth.
Porcelain-fused Metal Crown
Costs $1,795 each. It has high material strength since the inner portion of the crown is made up of metal. Its appearance closely resembles a ceramic crown since the outer portion of this crown is made up of porcelain.
Full Metal Crown (Gold Crown)
Dental crown cost in Sydney depends on the laboratory pricing. This has proven to be durable and strong because it is highly resistant to corrosion and tarnishing. This is most used in areas where biting forces is heavy.
Each tooth crown has its own advantages over the other materials. It is highly recommended to have an initial consultation appointment so that our resident dentists can provide recommendations for your teeth condition.
Care must be taken when biting down with a crown tooth during its first weeks of placement. If the dental crown has fractured or failed due to mechanical reasons, the warranty will cover for a free replacement, otherwise, the fee will be shouldered by the patient.