Braces cost vary depending on several factors. The cost of braces in Sydney ranges from $8,000 to $15,000. This depends on the type of braces to be used and the length of treatment needed to finish your case.
At Cosmetique Dental, we offer affordable teeth braces in Sydney. The exact braces price depends on the difficulty of your case and the material of choice.
How much do braces cost in Sydney?
For Invisalign, we offer interest free payment plan from $25/week.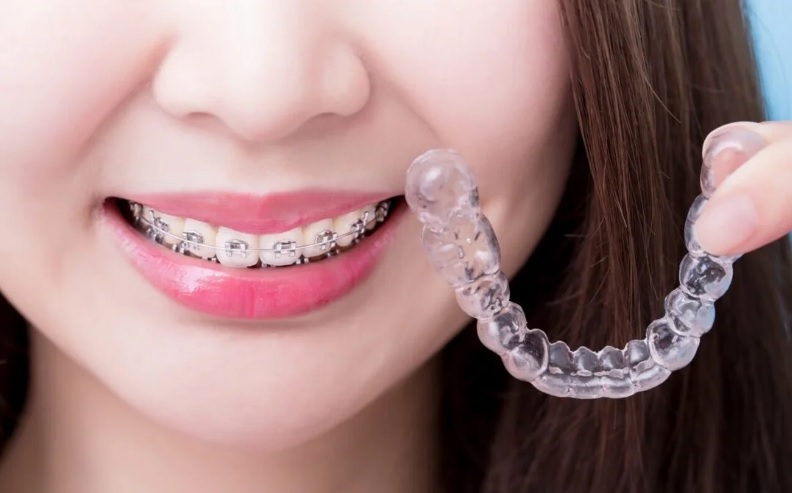 Express Package

includes 7 aligners for Invisalign treatment but without refinement aligners.

Lite Package

gives up to 12 aligners for active treatment and 2 sets of refinement aligners for up to 2 years.

Moderate Package

where majority of the patients fall into, provides 26 aligners for active treatment with unlimited refinement aligners for up to 2 years.

Comprehensive Package

which provides unlimited active and refinement aligners for up to 5 years.
For us to assess which aligners package suits your case, kindly book a consultation appointment which costs $100. This will enable us to thoroughly discuss your case and provide the best treatment option for your teeth.
If you then decide to proceed with the treatment, we will have to book you for a second appointment. In this appointment, we will take impressions of your teeth and a non-refundable deposit of $500 will be made.
After 1-2 weeks, Cosmetique Dental will go over the treatment procedure with you, and the estimated result of your treatment will be shown. If you are satisfied with the result and would like to start your treatment, you will need to deposit $3,000 for the fabrication of your clear aligners. For the remaining balance, you will need to pay $500 for each follow-up appointment.
For traditional braces, most dental clinics charge $9,500 and above for each case. However, at Cosmetique Dental, our conventional teeth braces cost starts at $4,500.
The exact braces price will be determined once you have been consulted by our dentists. This does not include OPG and Lateral Cephalometric X-ray if your private dental insurance will not cover these. 
Once the treatment plan for your case is printed with the exact braces cost Sydney, you can review the contract and payment, and consult with your dental insurance provider to see how much they can cover. To commence the treatment, you will need to settle 30% of your braces cost and the remaining balance will be paid in increments every 1 to 2 months for adjustments.