Orthodontic braces are devices that correct crowded or misaligned teeth and improve their alignment.
Braces work by applying pressure to the teeth, thus providing movement to gradually correct their position over time.
Teeth braces are commonly recommended by the dentist during childhood or early adolescence.
Although the process can be expensive and time consuming, it has a high rate of success and can provide great dental benefits that can change one's teeth for a lifetime.
These are the common symptoms that require orthodontic braces: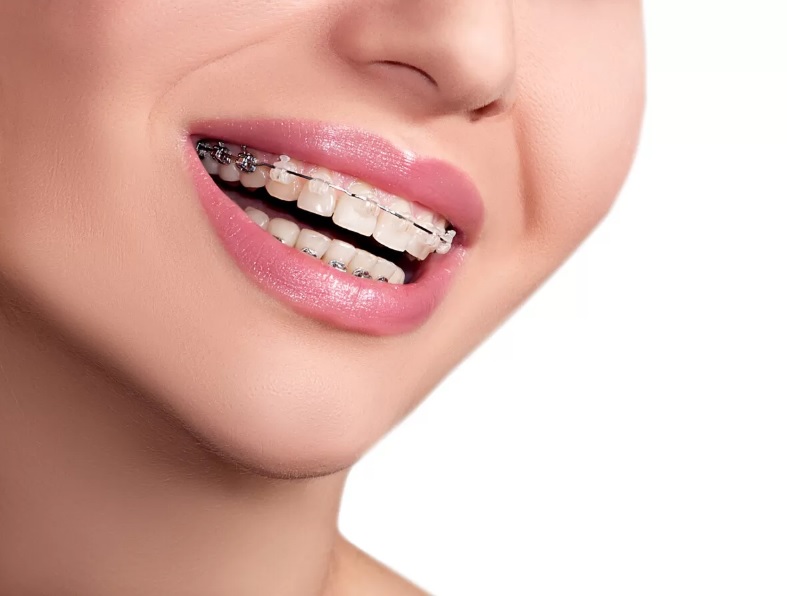 Visibly crowded or misaligned teeth

Generalised spacing of teeth

Difficulty in brushing crowded teeth

Difficulty in pronouncing certain sounds due to tongue's position under your teeth

Jaw clicking or

TMJ

problems

Crossbite, underbite, or deep bite

Uneven force while chewing your food
It is recommended to have your teeth checked to see if there will be a need for orthodontic braces when you reach 7 years of age. Once it is assessed that there are underlying conditions that require orthodontic treatment, early treatment can be given to improve outcomes.
Normally, minor conditions like crowding can be corrected in about 4 to 12 months. More complex dental problems, on the other hand, can usually be corrected within 18 to 30 months. 
How much are braces in Sydney?
Braces cost Sydney depends on the kind of braces to be used. There are 3 kinds of braces offered in Cosmetique Dental: metal, ceramic, and clear. The kind of braces and the severity of the dental problem will determine the exact braces price.
For conventional, metal wired orthodontic braces, the cost of braces starts from $4,500. The exact teeth braces cost will be determined once you have been assessed and examined by our resident dentist during the consultation.
Consultation for orthodontic braces costs $65. Lateral cephalometric radiograph and panoramic radiograph are priced separately. These diagnostic tools are much needed for accurate diagnosis and treatment planning.
An upfront 30% down payment of the total braces price must be settled down before the start of the orthodontic treatment.
The patient's decision, case, and length of treatment will decide how much do braces cost. While other dental clinics offer way too pricey for their traditional braces cost, we offer this treatment from $4,500 only.
Our competent dentists will discuss your case, explain your treatment, and provide excellent orthodontic care during your whole journey.
Orthodontic patients require special care in maintaining good oral hygiene to ensure the success of treatment. It must be noted that you should brush your teeth every after meal using a soft-bristled brush and fluoride toothpaste.
You must floss at least once a day and use an interdental brush to clean around the brackets and wires. Patients must also avoid hard, sticky, or chewy foods that can stuck in between brackets and damage them.
After the placement of orthodontic braces, patients must visit the clinic for routine dental adjustment every 1-2 months. The remaining balance for the treatment will be settled in increments during the braces adjustment. 
For more enquiries about orthodontics and braces cost, you may call us at (02) 8090 1101 or just click the button below.