Teeth Veneers: A Comprehensive Guide to Improve Your Smile
A bright, confident smile can make a big difference on how you look and feel. If you have damaged, discoloured, or misaligned teeth, it can be challenging to show off your smile.
Fortunately, dental veneers can help you achieve the perfect smile you have always wanted.
What is Veneer Teeth?
Teeth veneers Sydney, also known as dental veneers, are thin, custom-made shells that are designed to cover the front surface of your teeth.
They are typically made of porcelain or composite resin materials and are used to enhance the appearance of your teeth by correcting a variety of dental imperfections.
Veneers are often used to cover chipped, cracked, or discoloured teeth, as well as to improve the shape and size of your teeth.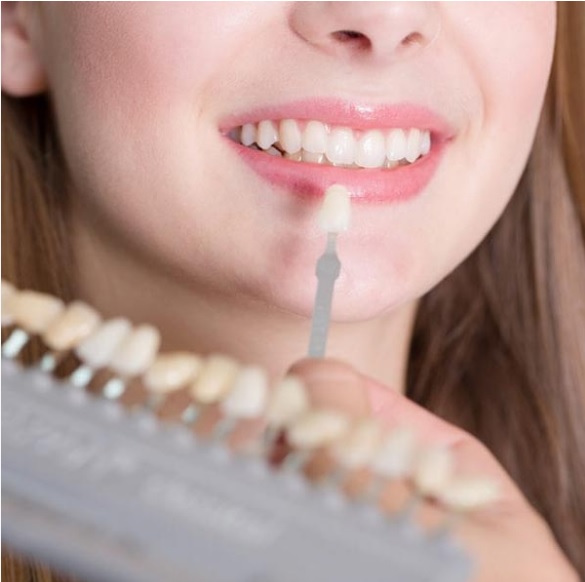 The Benefits of Teeth Veneers
There are numerous benefits to getting veneer teeth. Some of the most significant benefits include:
Teeth veneers can transform the look of your teeth, giving you a brighter, more youthful smile.
Dental veneers are durable and long-lasting, typically lasting 10-15 years with proper care.
Porcelain veneers and composite veneers are designed to mimic the look of natural teeth, making them virtually indistinguishable from your existing teeth.
Veneers can be used to correct a variety of dental problems, including discolouration, chipped or cracked teeth, and misaligned teeth.
Getting veneers typically involves minimal preparation, meaning that your dentist will only need to remove a small amount of enamel from your teeth before placing the veneers.
The Process of Getting Teeth Veneers in Sydney
The process of getting teeth veneers typically involves three main steps:
During your initial consultation, your dentist will examine your teeth and discuss your goals for treatment. They will also explain the veneers process and answer any questions you may have.
During this stage, your dentist will prepare your teeth for the veneers by removing a small amount of enamel from the surface of your teeth. They will then take impressions of your teeth, which will be used to create your custom veneers.
Once your veneers are ready, your dentist will place them onto the surface of your teeth using a special bonding material. They will then use a curing light to harden the material, ensuring that the veneers stay in place.
After your veneers are placed, you will need to follow your dentist's instructions for care and maintenance to ensure that your veneers last as long as possible.
Are Teeth Veneers Right for You?
Teeth veneer is an excellent option for many people who want to improve the appearance of their smile. However, they may not be the right choice for everyone. Your dentist Sydney can help you determine whether veneers are the best option for your needs.
In general, good candidates for veneers:
Have healthy teeth and gums.

Have sufficient tooth enamel.

Do not grind their teeth or clench their jaw.

Are committed to practicing good oral hygiene and regular dental checkups.
Veneers for teeth are a popular cosmetic dental procedure that can improve the appearance of your teeth giving you a brighter, more confident smile. Whether you have discoloured, chipped, or misaligned teeth, veneers can help you achieve the perfect smile you have always wanted.
If you are considering getting veneers Sydney, talk to us to see if they are the right choice for your needs.
If you are interested in learning more about teeth veneers or any of our other cosmetic dentistry services, contact Cosmetique Dental today to schedule a consultation with one of our experienced dentists. We look forward to helping you achieve the smile of your dreams!