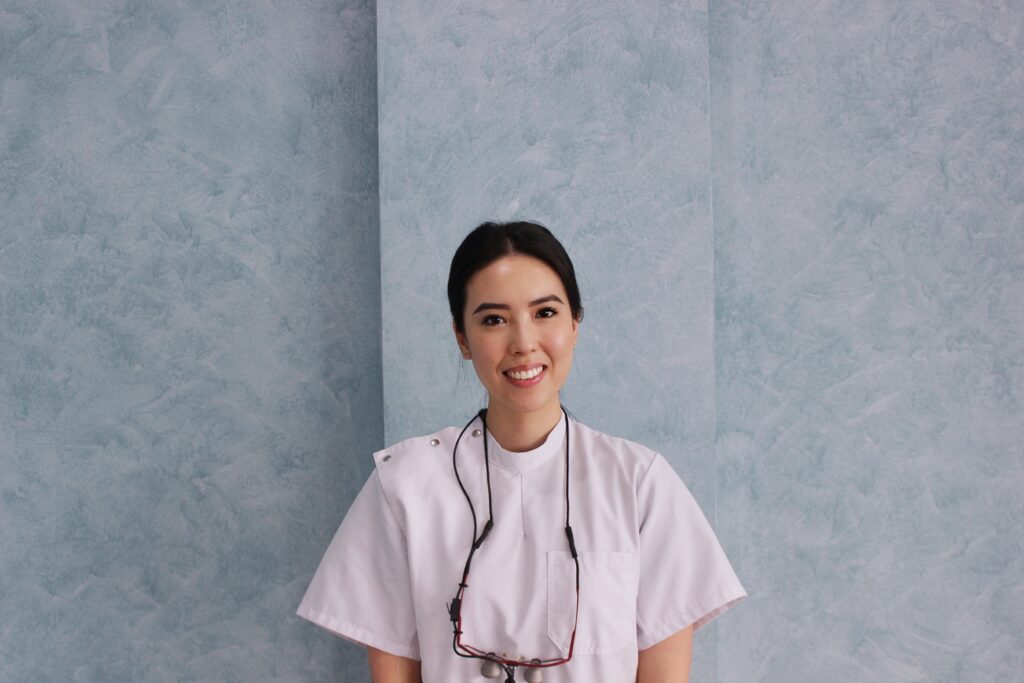 Dr Constance Ju
Born and raised in Sydney, Dr Connie completed her Bachelor of Dental Science with Honours at the University of Queensland. She completed her training in regional Queensland and Wollongong for two years before moving back to Metropolitan Sydney to be with her close friends and family.
The most rewarding aspect of dentistry for Dr Connie is the ability to provide comfort to those most anxious or apprehensive about dental treatment, having seen and treated vulnerable members of our society in regional and disadvantaged areas. Dr Connie is particularly interested in all sides of dentistry, with specific expertise and confidence in dental extractions and cosmetic dentistry.
She understands the need to listen and develop individualised treatment as everyone is unique in their situation and dental priorities. Dr Connie is passionate about providing patients with the ability to take control of their oral health with preventative care and guidance, supporting them through their dental journey.
Dr Connie appreciates the importance of taking care of other aspects of your health, so she takes the time to relax with Netflix or hits the gym to exercise with friends.
Our Patient Before and Afters
We have completed more than 2000 smile transformations with this number growing daily.